Easy Guide on Dynamic Ads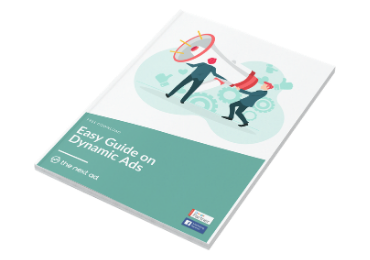 Welcome to the next level of Digital Advertising.
Welcome to this white paper about Dynamic Ads! This whitepaper will help you understand and create the best performing Dynamic Ads. Dynamic Ads make advertising infinitely easier, particularly for e-commerce websites with hundreds or thousands of products!
In this short white paper, we're going to take you through all the basics of dynamic ads!